The Author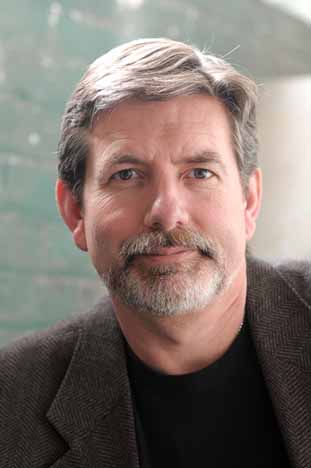 RANDY DAUDLIN has been working in the film and television industry as a professional make-up artist since 1983. He is qualified to do both straight and effects make-up and through his company Illusions Unlimited Inc., has contributed to just about every media possible.
His involvement in the industry has given him the opportunity to also write and direct for film and television. He has contributed to the television series GAME NATION & FORENSIC FACTOR and has completed two feature films for Peace Arch Entertainment. The first he wrote, BOTTOM FEEDER, which stars Tom Siezemore. The second is STATIC, staring Kathleen Robertson. He currently has a television series in development titled THE DEACON. He wrote the first three episodes, bible and development package. He also has several feature scripts in development.
As an instructor/Trainer he has taught at Complections International in London England and in Canada at the School Of Make-up Art, The School Of Professional Make-up Art and George Brown College. He still teaches weekend workshops at various private schools.
Associations he has belonged to include, the technician union ACFC in Toronto and the Canadian Network of Make-up Artists. He is now a member of IATSE local 873 Make-up Department Toronto.
Two Gruesome Publishing was an opportunity for Randy to give back to the industry he spent his adult life working in. He recognized a need to educate the next generation of make-up artists by taking them back to the basics of Out Of Kit Make-up Effects.
"Much emphasis is placed on prosthetics but the reality is that basic effects are the staple used day after day."
His books are intended as a tool to aid educators, directors, producers and make-up artists alike. Often budget and production value are a big concern and these techniques address and will enhance them both.
After the release of his books he was asked to write for MAKE-UP ARTIST MAGAZINE. It is an internationally recognized publication sold in over fifty countries. Randy routinely contributes to the Out Of Kit column.
Forming the company also aloud Randy to explore the world of fiction with his first novel BLOOD PROMISE.
"The book started as an exercise to see if I could do it. Writing scripts is very limiting but the freedom of writing a book is truly exhilarating. It was at my fathers prompting that I finished it and now the need to continue the process has taken hold. BLOOD RULES is in the works and I will have to wait and see where the story goes from there. I am a creator and my wife is my motivator. I have always loved creative writing and knew from the start we would take the company well beyond the confines of make-up reference books."
For more details click www.imdb.com.